Crist & Sons Painting was established in 1997 in Northern Idaho. It is a true family business consisting of four generations of painters. Our family has been painting in Idaho for over 70 years and although the original company has grown into a very large contracting company located in Southern Idaho, we are completely independent and still focused on the painting industry.  We currently serve much of North Idaho from Hayden, Coeur D'Alene, Post Falls, Dalton Gardens, Rathdrum, Athol, Spirit Lake, and everywhere in between.
Our company always performs with honesty, and integrity, and we work with our clients in a manner that assures them that THEY are the ones who are being appreciated. We arrive on time and ready to perform, because we realize that our customer's time is important. We keep ourselves up to date in the latest techniques and newest products in order to provide our clients with the best possible option. We take pride in our ability to provide the highest quality materials, craftsmanship, and customer service before, during, and after project completion.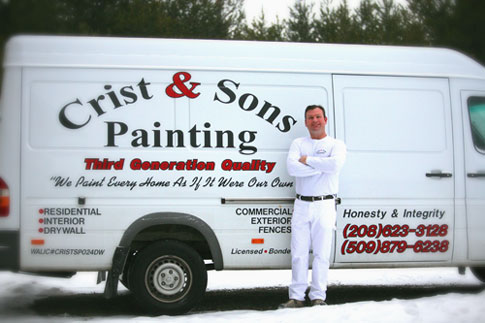 We are members of the PDCA (Painting and Decorating Contractors of America), as well as being fully accredited and are recognized Nationwide in our field.